This Week! "To Make a Farm" Premiere
Posted: June 12, 2012
Categories: GoodFoodBites / News from Sustain Ontario
Toronto Film Premiere of To Make a Farm and New Farmer Panel
Date/Time: June 21st, 6:30 Doors Open; 6:50 Event starts
Location: The Royal Theatre, 608 College Street, Toronto ON
Cost: $12 online OR $13 at the door.


Join new farmers Tarrah Young and Audrey McDonald, along with the GTA Agriculture Action Committee, Sustain Ontario, the West End Food Coop, The Stop, FoodShare Toronto, Toronto Food Policy Council and FarmStart for this thought-provoking documentary.
Named one of the ten most popular Canadian films at the Vancouver International Film Festival, To Make a Farm asks: what might the future of local food and farming look like? This beautifully photographed documentary explores the lives of five young people who have decided to become small-scale farmers.
Doors open at 6:30pm and the film presentation will begin at 6:50pm.  After the film, join in the panel discussion where panelists will  tell their "getting started" stories and hopes for the future.  We will also be relocating for more informal discussion following the panel.
Panelists:
NEW: Steve Suderman will no longer be attending the screening due to a tremendous opportunity to attend a Film Festival in China.  Henry Bakker will be taking his place.  
Henry Bakker – co-owner of Field Sparrow Farms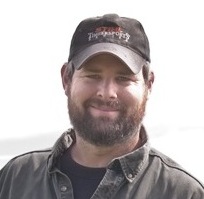 Henry Bakker has a been co-owner of Field Sparrow Farms with his wife, Sarah, since 2008. They market bird-friendly, grass-fed beef, pork, lamb, and poultry, at farmers' markets in Toronto and through their summer and winter meatCSAs. Henry and Sarah recently purchased a100 acre farm near Bobcaygeon after farming on rented land for the past four years. They plan to expand their flocks and herds, as well as growing feed for their animals and some vegetables.Henry also helped develop curriculum for the Sustainable Agriculture program at Fleming College and served as the program coordinator for the first year. He continues to instruct in the program.
Tarrah Young – owner/operator, Green Being (featured in the film)
Tarrah Young runs Green Being Farm in Neustadt, ON with her husband Nathan Carey. They run a winter CSA, supplying
their members with high quality storage crops and hardy greens along with a healthy dose of food and farm education. They also raise and direct market pastured pork, poultry, grass-fed lamb, beef and eggs, with a focus on raising animals in a way that does not compromise their dignity of that of the environment. Tarrah holds a degree in Environmental Biology from the University of Guelph, and acts an instructor for both FarmStart and Georgian College, where she teaches both aspiring and existing farmers.  She also runs seminars for consumers designed to help them understand better understand farming and food systems.
Audrey MacDonald – second generation farmer, FarmStart's McVean property
Growing up on a farm in Jamaica, Audrey was exposed to various micro-climates and different crops at a young age. To
date, Audrey has been growing in an allotment garden for the past twelve years, and an allotment greenhouse for the past six years. She decided to start a farming enterprise because of a passion for growing fresh, healthy food and a desire to spread the word of healthy eats. Audrey is a recipient of South Etobicoke's first citizens green award of merit, and a recipient of a citizen's award of merit from for promoting healthy living in the community.